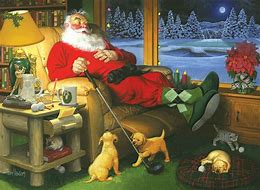 Don't stand in long lines this holiday season.  Now is the best time to take advantage of WGS's Christmas Sale Specials!  One of the best golf Christmas gifts you can give this season is a great product from WGS's Online Superstore!  A special treat this holiday season is "free personalization" of your golf ball purchases!  The season of gift-giving is now upon us, and this Christmas your golf game wants and needs improving.  Hence, WGS's golf experts have helpful ideas for you to give to your loved ones and even to yourself this holiday season!  Savings in every category, Get Instant Savings Too!  Shop now. 
Get Your Golf Christmas Gifts Today! 

 

Golf is one of the few games that can be enjoyed by both men and women, by the young and the elderly, by experienced pros, and first-time players, in a group setting or completely solo.  While it's nearly impossible to be a great golfer, everyone can understand the challenge that is the game of golf.  If you know a golf fan who fits the above description, a well thought out golf-themed gift is a great option for them.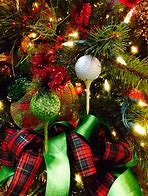 Before choosing a gift, think about what they need.  Maybe they're set on clubs but need some golf attire.  Just maybe they already look the part but they could really use an upgraded set of irons. Maybe they're all set for the course, but they'd love to show off their hobby at work or at home.
We're confident you'll find something for the golf enthusiast you're shopping for.  If you don't find something they'll love, browse some other great golf gifts to find something that's just right.  One gift that is a must-have for today's golfer is a good GPS golf device!

What Are Some Great Golf Gift Ideas?
Golf Gift Ideas For 2020
Titleist 2020 Pro V1 Personalized Golf Balls




Blast Golf Swing Analyzer




JBL Clip 3 Waterproof Wireless Bluetooth Speaker




Genuine EyeLine Golf Putting Alignment Mirror




Bushnell Tour V4 Shift Golf Laser Rangefinder




Custom Engraved Divot Tool




Gopher Golf Club Cover




"The Office" Dunder Mifflin Golf Balls




$50 TopGolf Gift Card




GolfNow Gift Card
Get your Holiday and Every Occasion Gift Cards Today From WGS.  Either the E-Gift Card or Physical Gift Cards are available. 


Most importantly, skip the long lines this Christmas and get some great Golf Equipment online now from WGS.  Spread A Little Holiday Cheer this year with a new iron set or Driver.  Shop WGS Today!  Stocking Stuffers * Holiday Gift Cards * New Iron Sets * New Driver, Fairway Woods and Hybrids * Golf Shoes  *Apparel * Accessories and lots more.

WGS' golf experts can provide some helpful holiday gift-giving ideas for your loved ones to get their golf game in order!