WELCOME TO OUR WEBSITE!  You have arrived at our About Us page.  I am James M. (Mick) Krug. I am a retired Federal employee. I worked for the Federal Government (FERC) for 34 years and retired in January of 2009. The last 20 years I worked as an Information Technology Specialist handling various databases involving quarterly and annual accounting data from natural gas pipeline companies, oil pipeline companies and electric utility companies. I am a business school graduate (Management) from the University of Maryland (College Park, Md.).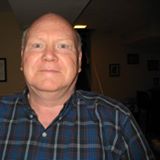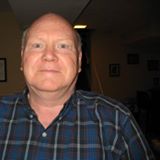 I have been an avid golfer all my life so it's only natural that we have a Golf website.  We are an internet marketing affiliate/publisher for WorldWide Golf Shops (WGS).   WGS has a huge supply of golf clubs, bags, golf balls, apparel and accessories from over 82 different suppliers on its website for you to purchase from at affordable prices.
We are also active in the skin care field as an internet marketing affiliate/publisher for Murad, an industry leader in the dermatology advanced skin care field.  Murad has some of the finest products you will find anywhere on the internet at competitive prices.  Feel free to browse our skincare website at:  https://myaffordableskincare.com.    

My wife, Graciela and I have been fortunate enough to travel the world and we wanted to share our experiences in helping you the prospective traveler with all your travel needs.  We are an internet marketing affiliate/publisher for CheapOair.   CheapOair is one of the top 5 online travel agencies in the United States and is the number 2 online travel agency in flight volume.  We are dedicated to getting you the best fares and rates possible for all your travel needs!  Feel free to visit our travel website at:  https://cheapairfareandtravel.com

If you have any questions on our About Us page or want to provide feedback,  feel free to email us at krugbiz2@gmail.com or leave a comment on one of our pages.