Golf Irons
If you need help with your approach shots to the green or with your irons off the tee, WGS has some of the best rated golf irons available now on its Online Superstore.  These best rated golf irons at WGS come in all sorts of styles and brands.  They include iron sets from Titleist, TaylorMade, Ping, Callaway, Cleveland, Honma, Cobra, Mizuno, Nike, Srixon, Bridgestone, Tour Edge, and Wilson.  Therefore,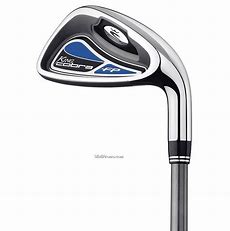 improve your iron play by checking out WGS's large selection of best rated golf irons and iron sets today!

Steel Shafts vs. Graphite Shafts
Choosing between steel and graphite is a personal preference. Steel shafts offer the greatest amount of feedback and control during the swing and are a bit heavier. Achieve faster swing speeds with lightweight graphite shafts and enjoy less vibration.  Therefore, if you suffer from golf elbow or arthritis, graphite is a better choice.
Match your irons to your skill level. Players of the highest ability prefer muscle back or players irons. These produce the best response when struck correctly.  For mid to high handicapped players, game-improvement irons produce better results on off-center hits.
Best Rated Golf Irons – Selecting The Style Of Golf Irons That You Need


Muscle Back Irons vs. Cavity Back Irons
Muscle back irons are most often forged and used by better players. They require precision to play well. Although harder to hit, muscle backs are more consistent, swing after swing with easier shot-making capabilities.
If you're looking for more forgiving irons, try irons with a cavity back. The design produces a wider sole and increased perimeter weighting, making it easier to hit for a wider range of golfing abilities. Cavity back irons can be forged, but are usually cast. These are also known as game improvement irons.
How to buy a set of golf irons:
Determine your skill level.

Choose the number of clubs you will want in your bag.
Decide on your shaft flex.
Choose your shaft length.
Select the clubhead for your irons.

See our webpage on golf club fitting for more precise info.



WGS is your home for the latest and best golf irons.  Whether you're a single-digit handicapper, mid-level player or a beginner searching for your first set, you'll find the right irons for your game here.  Shop the industry's best brands, including TaylorMade, Titleist, Ping, Callaway, Cleveland, Honma, Cobra, Mizuno, Nike, Srixon, Bridgestone, Tour Edge, Wilson, and others.

Best Golf Irons 2020 – Reviews, Specs, Price & Buyer's Guide
"If you are here today, it's obvious that golf is your favorite sport and now you are looking for the best golf irons to play in 2020.
If that's the case then yes, you are at the right place. To save you from all the confusion and the hassle of choosing the one perfect golf iron, today we are here with a compilation of some of the top rated golf irons".  (Excerpt: From Golf Guide 4 You).

According to Golf Guide 4 You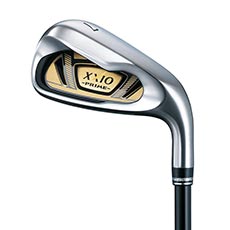 Golf Tip:
Having a great set of game improvement irons can go a long way to saving you strokes and improving your confidence on the course.  WGS has a remarkable selection of irons and iron sets for you to choose from. 
So if you're looking to improve your golf game, browse their assortment of golf iron sets for men, women, and juniors.  Buy golf irons online today at WGS!